Inox Fer ProCut Industrial Cooking Mixer Series!
When choosing a batch production method there are many choices available to customers today. 
Like many industries, even food machinery is improved and modified to provide greater efficiency and productivity to customers. For example, being able to perform a series of processing steps with one machine vs. utilizing multiple machines are available today. 
The Inox Fer ProCut Industrial Cooking Mixer is a prime example of a single piece of equipment that is designed to take raw material and, in a single working cycle, produce products that can be sent directly to the filling phase.
The Inox Fer ProCut is a great solution for customers who produce various sauces, creams, spreads, salsas, jams, hummus, and more.  
Advantages of the ProCut include:
In a single working cycle, raw materials can be cut, mixed, cooked ( with or without vacuum), homogenized, concentrated, and/or cooled.

The ProCut is extremely versatile and, with the recipe management capabilities, quickly produces a variety of different products.

The ProCut offers a smaller footprint and is extremely compact while avoiding the challenge of allocating floor space and installing multiple pieces of different equipment. 

It is ideal for small, medium, or large customers who need to produce a steady product or can be called upon to quickly produce new products. 

The ProCut is easy to install, maintain, and operate. It is designed with full CIP capability and exceptional craftsmanship.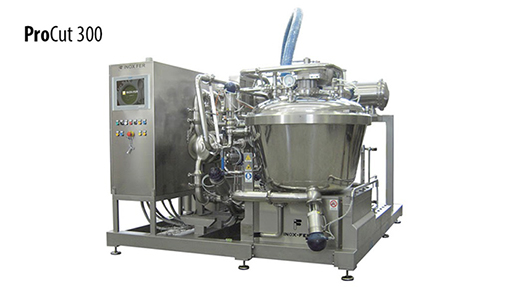 Learn More About this Product
Learn More About the Inox FER Line