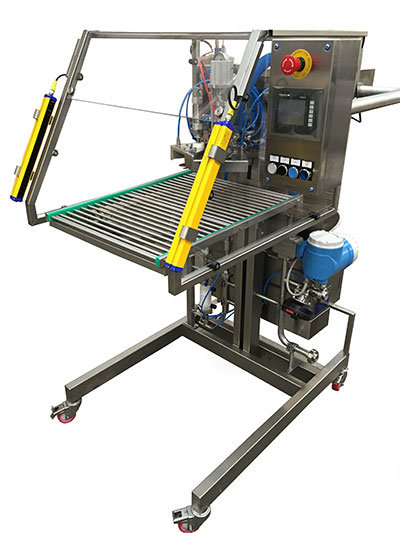 Alfa Laval Piccolo Non-Aseptic Bag-in-Box Filler
Automatic Volumetric Filler with Manual Bag Feed with 1"Fitments
Ideal for a Wide Range of Liquids and Viscous Pumpable Products
Can Work with a Wide Variety of Fitment/Cap Types & Bag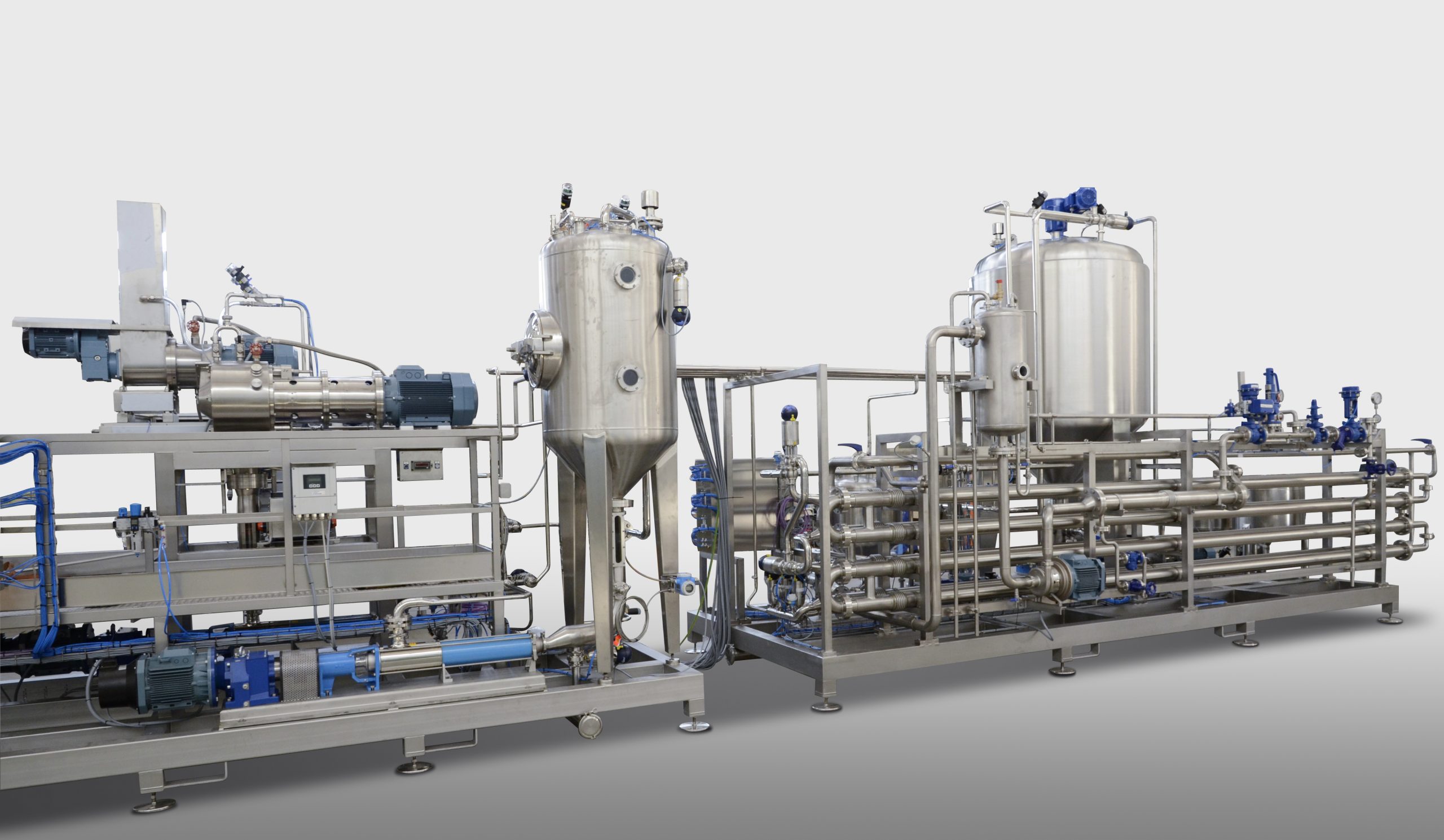 Bertocchi Ultra Cold / Frozen Extraction System
System Utilized for:  HPP / Baby Foods / Apple Sauce / Vegetable Puree / IQF Processing
Includes:
UVFX2 Ultra Variable Speed Cold / Frozen Extraction Turbo Extractor
DEA Cold Deaeration System
EOS TT thermal system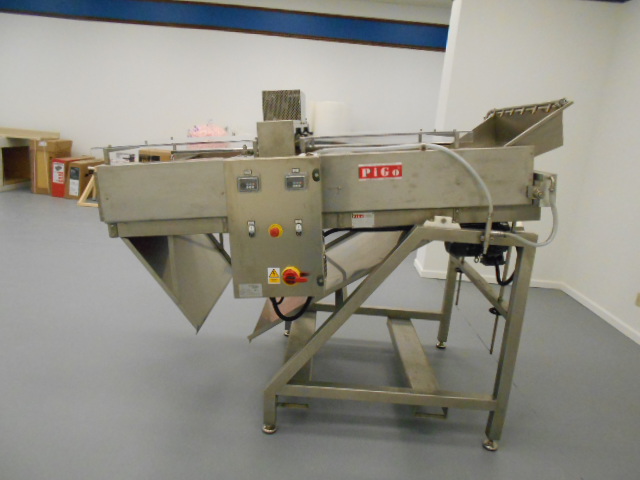 PiGo PG 138 Destalking Machine
System Utilized for:  Elimination of stalks and leaves.
Used for cherries. Machine is equipped with rinsing system/spray nozzles.
Providing simultaneous rinsing of the product, as well as efficient stalks and leaves removal from the product.
Efficiency for strawberries is lower than for cherries, (about 60% instead of 90%), with possible surface damage if product is soft.
Installed power:
Belt of rolls 2,2 kW
Gris 0,55 kW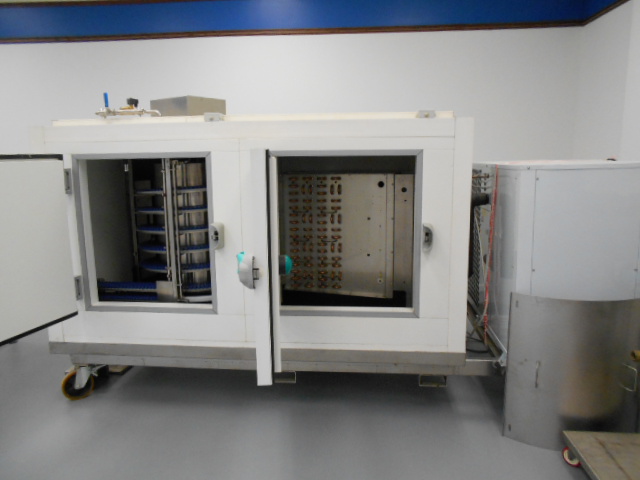 PiGo EASY Freeze Spyro
TECHNICAL CHARACTERISTICS

EASY Freeze SPYRO EFS 140-06-1 VOT-EC
Belt design Technical data:
Belt width: 140 mm approx.
Belt length: 23 m approx.
Drum Ø: 550 mm
N°. of drum: 1
N° of tiers: 6
Tiers distance – pitch: 110 mm approx.
Free space between tiers: 59 mm approx.
In feed height: 900 ±100 mm
Out feed height: 1560 ±100 mm
Available freezing time: 20' / 70' (min 20 max 80 minutes)
Freezing design Technical data:
Evaporator Fin pitch: 10 mm (standard – monodirectional)
Evaporator surface: 31 m2 approx.
Enthalpy value: 120 kCal/kg
Refrigerant type: NH3 / FREON
Evaporative temperature: -40°C
Evaporator defrost method: by Hot Gas and water
Product thermal load: 1 kW approx.
Total thermal load: 4 kW approx.
Required refrigeration: 5 kW approx.
Installed electric power: 7 kW approx.
Overall dimensions of housing: 1300 x 2400 x 1700 mm
Overall dimensions of complete unit: 1850 x 4000 x 1950 mm
Total weight of complete unit: 1390 kg