Turbo Extractor
Changing consumer demand and tastes is a challenge for every food processor and producer. Add in the demand to develop and deliver specialty products that will capitalize on ever-changing market trends is an even more exacting requirement. When it comes to producing fruit or vegetable purees in various consistencies, viscosities, and textures while increasing yields that will maximize the use of resources Bertocchi Patented Turbo Extractors can help.
New Turbo Extractor Flexbility
Bertocchi has recently introduced a completely new type of Turbo Extractor that allows the flexibility to produce standard refined purees, creamy purees with high viscosity / low texture, or a combination of both. The patented Ultra VHX Turbo Extractor with Viscosity and Consistency Adjustment By Viscopulse is now available to the North American market. The Ultra VHX Refiner combines the action of a new refining rotor design with the action of the Viscopulse system. The Ultra VHX, fed with either cold or hot extracted puree can substantially increase the viscosity and consistency of the final product compared with traditional refiner methods.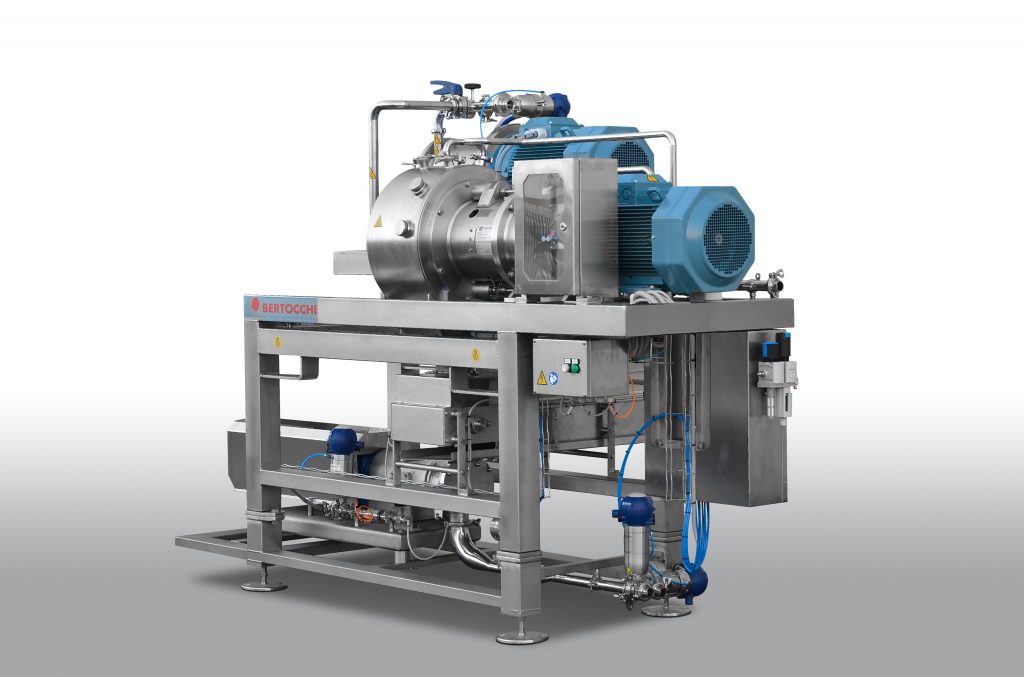 The refiner can adjust the texture of the product by acting on 100% of the puree or by feeding any percentage of the product into the system. The amount of product entering the Viscopulse section can also be treated at different speeds resulting in the added capability of adjusting the viscosity and consistency of the final product. By being able to adjust consistency, viscosity, and content of fibers in the final product in a single quick passage the systems eliminate hold times at high temperatures which is the main cause of negative attributes to flavor, consistency, and taste. The Viscopulse is also capable of delivering increases in efficiency and yield by reducing the waste compared to traditional refining techniques by 30 to 50% allowing for a more efficient use of the fruits and vegetables being processed.
We are very excited to discuss more detail on the Ultra VHX Turbo Extractor with Viscosity and Consistency Adjustment by Viscopulse with our customers in North America.