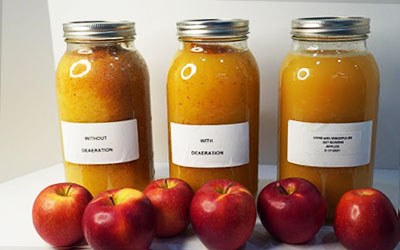 Cost Control
While it may be relatively simple to produce a small serving of puree from your favorite fruit or vegetable for a family meal or gathering, it is entirely a different challenge when you need to scale a business to keep up with market trends and changing customer demands. Keeping costs under control while differentiating your business is a challenge.  Do you have the ability to take orders for various consistencies, textures, and blend requests?  How do you keep the costs of production under control from an equipment, labor, space, and energy perspective while differentiating yourself from the competition?
Dedication
As the exclusive North American partner for the Bertocchi lines and systems for the hot and cold extraction of fruit and vegetable purees, we know these are some of the questions businesses ask when seeking an equipment supplier to partner with for their next project.  As such, we are dedicated to supplying our customers with the most innovative solutions for their business to produce the freshest, tastiest, and highest quality purees from the widest varieties of fruits, vegetables, and legumes.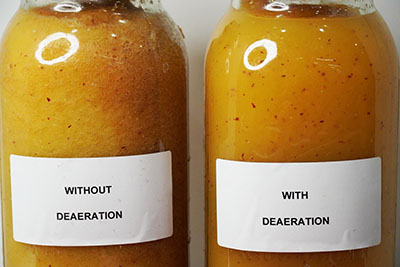 Since 1984, Bertocchi Has Set the Technical Benchmark for the Industry
From the monostage hot turbo extractor with hypocycloidal system in the 1980's , the cold extraction process with RotoPulse pretreatment system in the 90's, and cold deaeration and enzymatic system in the 2000's.  They continue to innovate with the introduction of the Thermopulse patented process for product thawing and softening to supply complete lines for frozen extraction.
Soon, we are excited to introduce the next generation of extraction technology patented by Bertocchi S.r.l in Europe, U.S.A., and other countries focused on significantly reducing the use of preservatives, making the creamiest puree ever, and more!
For a Complete Overview of VR Food Equipment and Bertocchi, Please Visit Our Website or Give Us a Call