ABL Fruit Machinery Line
With Spring fully upon us, the time of year marks the acceleration of the fresh growing season in many parts of the United States. According to the Produce Marketing Association (PMA) the U.S. fresh-cut fruit and vegetable market is one of the fastest growing segments worth an estimated 27 billion dollars per year. Undoubtedly, sustained consumer demand for healthy foods available in a convenient form factor continue to fuel purchases of various fresh cut fruits and vegetables. At VR Food Equipment, we are very pleased to represent the ABL Fruit Machinery Line of fresh cut processing equipment. For this article, we focus on two of the more popular fresh cut items, Apples and Bell Peppers.
Apple Peeler: ABL PDS 100
The ABL PDS 100 Apple Peeler is the most automatic, sanitary, and configurable machine for orienting, peeling, coring, and or cutting apples in the industry. The machine has been in the market for many years internationally and has been improved upon several times since its introduction. By offering fresh cut producers an extremely reliable system with a predictable and transparent cost of production model, the PDS line is the industry leader when it comes to processing apples for the fresh cut market. If you are looking to produce slices, halves, "chunks", rings, or straight cut "fries" the PDS has the capability and support to deliver.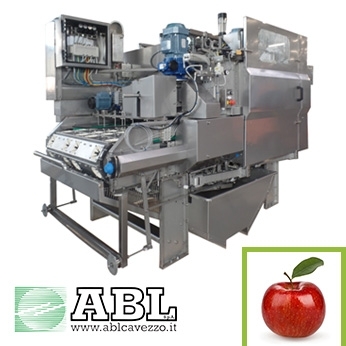 Pepper Corer: ABL DD40
The ABL DD40 Pepper Coring and Cutting machine uses self-centering cups to pass peppers through a customizable, multi-step process. With outstanding processing capabilities and yield rate, this machine has helped numerous fresh cut processors both big and small to meet production requirements, reduce human labor input, and improve quality.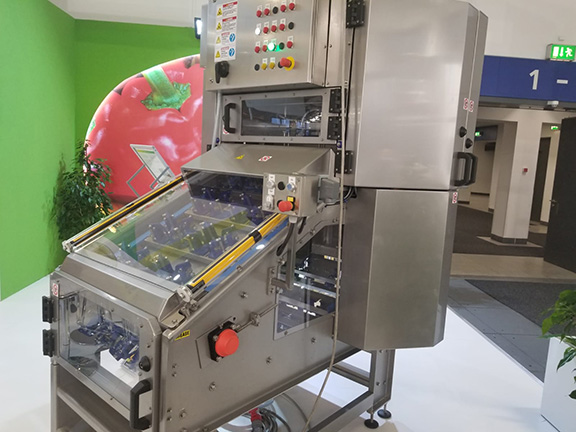 Partnerships with VR Food Equipment
VR Food Equipment is proud of our partnerships with the some of the best food processing machinery producers in the world. For over 30 years, we have sold, supported, and installed hundreds of solutions from our partner community and continue to deliver innovative solutions to our customers that process a variety of fruit and vegetable products including purees, juices, fresh-cut produce, and sauces. The strength of our partnerships combined with exceptional service and support to our customers has been and will continue to be our key to success.
For more detail on VR Food Equipment: